10 Things to Do in Pueblo This Weekend
Living in Colorado gives you an endless supply of places to visit, things to do, and fun ways to spend your weekends, and Pueblo is no exception! Take a hike through the main trails offered in the area, or visit the Pueblo Zoo with your friends. Take a look at a few of our favorite places to visit to make the most out of your Colorado experience!
TOP 5 PLACES TO GO IN PUEBLO
Nestled in City Park on the west side of the city, Pueblo Zoo covers more than 30 acres and features over 400 animals across nearly 150 species. With habitats ranging from the Serengeti desert and Australian Outback to the Amazon Rainforest and Malaysian tropical islands, the Zoo is home to a wide variety of vibrant, exotic fauna from across the globe. Not to be outdone, the Zoo's Pioneer Ranch and Colorado Wetlands exhibit features an array of plants and animals native to the Centennial State.
Constructed in the 1930s by FDR's Public Works Administration, Civilian Conservation Corps, and Works Progress Administration, the Zoo is part of the National Register of Historic Places. The Zoo hosts numerous events and programs throughout the year and has rental facilities available for private parties. Once you've worked up an appetite, grab refreshments at the Safari Café and don't forget to stop by the gift store kiosks situated across the Zoo to pick up a souvenir!
3455 Nuckolls Ave Pueblo, CO 81005

Admission: Free Under 3, Kids (3-12) $10, Youth (13-17) $11, General $12, Seniors (65+) $11
Near Mineral Park just north of Downtown Pueblo, the Rosemount Museum is a three-story, 24,000 square-foot museum housed in the historic Thatcher House. Built between 1891 and 1893, the mansion served as a home to three generations of the Thatcher family before being donated to the City of Pueblo in the late 1960s. The vast majority of the home's furnishings remain just as they did during the family's residency, allowing visitors an authentic step back in time.
The Museum features a variety of period artifacts and exhibits on Rosemount's exquisite craftsmanship, the Thatcher family's history, and the Pueblo of yesteryear. On the third floor, Rosemount hosts the extensive, eclectic collection of Andrew McClelland, a wealthy business magnate who collected artifacts, curiosities, and oddities on his travels around the world. A popular venue for weddings and parties, the Rosemount's veranda, carriage house, and well-manicured grounds are also available for rental.
419 W 14th St Pueblo, CO 81003
Admission: Free Under 6, Kids (6-18) $4, General $8, Seniors (60+) $6
Located just a short drive west from Pueblo, Lake Pueblo State Park spans more than 10,000 acres and features over 60 miles of shoreline surrounding the sprawling reservoir. The Park is a popular destination for a variety of water sports, including boating, jet skiing, wakeboarding, waterskiing, tubing, kayaking, paddle boarding and more! Lake Pueblo also offers camping, a network of hiking trails, and Rock Canyon Swim Beach.
Wildlife abounds in the lake and surrounding landscape, with everything from mule deer and rabbits, to coyotes, prairie dogs, raccoons, beavers, badgers and a host of snakes, lizards, and turtles. The Lake is also an angler's paradise, with small and largemouth bass, trout, catfish, wiper, crappie and walleye pulled from the Arkansas River-fed reservoir. A bit further west, Pike and San Isabel National Forests offer additional outdoor recreation activities.
640 Pueblo Reservoir Rd Pueblo, CO 81005
Admission: $9/day per vehicle
Once home to Native Americans, frontiersmen and an active business district, the area surrounding the Arkansas River in Downtown Pueblo was decimated by the historic flood of 1921. After years of deterioration, the area was reimagined by an enterprising band of Pueblo business and civic leaders who envisioned a vibrant mixed-use district featuring restaurants, shopping, and lodging, as well as abundant parks and green space.
Today, the rejuvenated area is a vibrant local treasure that hosts community events, festivals, concerts, and much more. Open air pontoon boats, gondolas, pedal boats, kayaks and paddleboards ferry visitors up and down the water. Grab a bite at popular eateries like Brues Alehouse, Twenty One Steak, Angelo's Pizza or Blue Ocean Sushi Bar, browse a variety of art galleries, relax with a pedicure or peruse dozens of unique boutiques throughout the district.
101 S Union Ave Pueblo, CO 81003
Admission: Free
Located on the eastern outskirts of Pueblo on the grounds of Pueblo Memorial Airport, the Weisbrod Aircraft Museum was founded by local aviation enthusiasts in the 1980s to preserve and promote military aviation. With several expansions over the years, the Museum now includes two large hangers housing dozens of military aircraft and vehicles, as well as the International B-24 Memorial Museum and the Southern Colorado Space Museum and Learning Center.
The PWAM features a wide array of indoor and outdoor educational and interactive exhibits, artifacts, and collections spanning from the dawn of military aviation in the early 20th century, through the World Wars, Korea, Vietnam, the Gulf War and beyond. Throughout the year, the Museum hosts events, reunions programs and fly-in airshows at the adjacent Pueblo Memorial Airport. Be sure to grab a souvenir in the gift shop to support the Museum and commemorate your visit!
31001 Magnuson Ave Pueblo, CO 81001
Admission: Donation
TOP 5 AMAZING PLACES TO EAT IN PUEBLO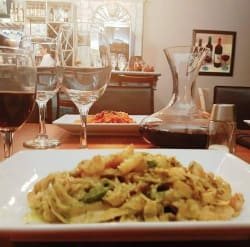 Best Italian
Located on Union Avenue near the Arkansas River Walk, La Forchetta da Massi crafts authentic Italian cuisine that will make you feel like you've touched down in Bel Paese! From bruschetta and crudo, to a variety of housemade pasta dishes like spaghetti Bolognese, lasagna, ravioli, and gnocchi, you'll want to try it all. For dessert, try a slice of rich tiramisu or a bowl of affogati!
126 S Union Ave Pueblo, CO 81003


Best Indian
From their location in the Historic Riverwalk district, Mr. Tandoori serves classic Indian dishes with a contemporary twist. Start with vegetable samosa or a cup of dall soup, then choose from an assortment of curries, masalas, kormas, vindaloos, biryanis and tandoori oven-roasted meats. Try a cup of chai tea, mango or rose lassi and cap off your meal with Gulab jamun, rasmalai, or rice pudding!
310 S Victoria Ave Unit C Pueblo, CO 81003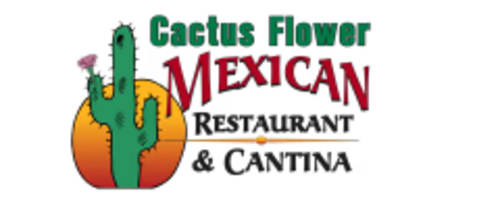 Best Mexican
Just off Interstate 25 on the north side of town, Cactus Flower Mexican Restaurant has been a local favorite for Mexican and southwestern cuisine for over 30 years! Cactus Flower is famous for their extensive selection of margaritas, both frozen and on the rocks. Once you've worked up an appetite, choose from classics like chile rellenos, tamales, fajitas, tacos, and much more!
4610 N Elizabeth St Pueblo, CO 81008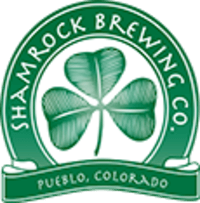 Best Brewery
Shamrock's Brewery in the heart of downtown has been a Pueblo institution for nearly 80 years! Saddle up to the antique bar and order a pint of Shamrock's Steel City Gold, Pueblo American Pale Ale, or Vandelay IPA. Shamrock also serves a great selection of traditional pub fare like wings and burgers, as well as Irish-inspired dishes like Jameson meat loaf, corned beef, and Irish beef boxty.
108 W 3rd St Pueblo, CO 81003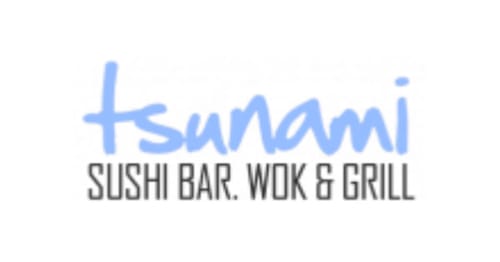 Best Sushi
Featuring an impressive array of fresh sashimi, nigiri, and unique maki rolls, as well as wok-fired pan-Asian dishes and hibachi-grilled meats, Tsunami Sushi Bar. Wok & Grill has something for everyone! Pair your meal with an ice-cold Japanese beer, or sample from the restaurant's selection of hot and cold sakes. Tsunami also hosts live music acts every weekend!
326 S Union Ave Pueblo, CO 81003
Schools in Traverse City, MI
Traverse City Area Public Schools
231-933-1700
Testimonials
They maintenance staff and office staff are awesome and accommodating they with me if I have issues.

- Google
Everyone that works here is so nice and professional. They go above and beyond to help and fix any problems to the best of their abilities. Also, the apartments are very roomy and comfortable

- Facebook
I rented a 1br and it was clean with no problems, I would have stayed but I moved out of town because of work. The staff was very helpful and they are always around in their office if you need them for anything. They also accept packages in the office and hold on them so you don't have to worry about them sitting on the porch if you are aren't home which is nice. My neighbors were friendly but also respected each other's privacy. Overall good experience.

- Google Review
5 Star Review: Sheila and Pilar are an awesome pair of women.. They changed a lot around here and have always been super helpful. I love that things have changed so much since they have been here. Thanks ladies

- Google Review
Friendly staff, and they are quick to fix things when needed. Someone is always cleaning the grounds/community areas. The price is unbelievably affordable and the AC blows ice cold. We are a family of 7, and we have plenty of space. The playground is a bonus and it's down the street from a park with a basketball court. Dollar General and Subway is in walking distance. Very safe and quiet area.

- Google Review
Love living here. The staff are helpful and friendly. They work hard & work with you. They keep you up to date with the community.

- Google Review
I love living here I feel safe and I love the ladies in the office and maintenance does a good job I would recommend anybody and everybody to live in Mesa Gardens the grounds are kept up maintenance is always there when I need them

- ApartmentRatings Review
I've lived here for two years and have no problems I love living here it's a great place to live and I would recommend this place to anybody

- Facebook Review
I have lived here for 2 years and have a 15 year old and a two year old who love playing at the playground maintenance here is quick to fix whatever problems we have the two women in the office are amazing and very polite and very professional I would highly recommend this place to anyone

- Google Review
Clean apartment with new floors,Paint and appliances. Management and maintenance are friendly down to earth people:). The neighborhood quiet and calm. My children enjoy playing at the playground located in the center of the complex where they play with the other children.

- Facebook Review
5 Star Review: Shelia and Pilar are very welcoming and friendly! The maintenance man Lonnie is nice and prompt to fix any issues. They care about the property!

- Apartments.com Review
5 Star Review: I have really enjoyed my experience with this apartment complex. The office staff has been helpful, respectful, and easy to work with. When I viewed the property everything was clean and looked nice. I am currently on the waiting list to be able to move in to the properties.

- ApartmentRatings Review
I loved living there and the management was extremely kind and work with you. Grade A+ place on a budget!!!

- Google Review
I see more than a few negative reviews here. Do not let them deter you from looking into Mesa Gardens for a future home. I have resided here since March 2021 & have not experienced any issues directly related to the property managers of facilities. In fact, I greatly appreciate the management team here.

- Google Review
Management is wonderful and very responsive. They take care of things immediately. Staff works hard to keep grounds clean and it's very quiet.

- Apartments.com
This apartment complex is great! Really helpful people who work here. I would recommend living here for anyone with a family.

- Google Review
The atmosphere makes you feel at home and the workers are so helpful and respectful, they always do their best to make us happy!!! :)

- Work Order Review
Nice affordable place, friendly people and good management!

- 30 Day Check-in